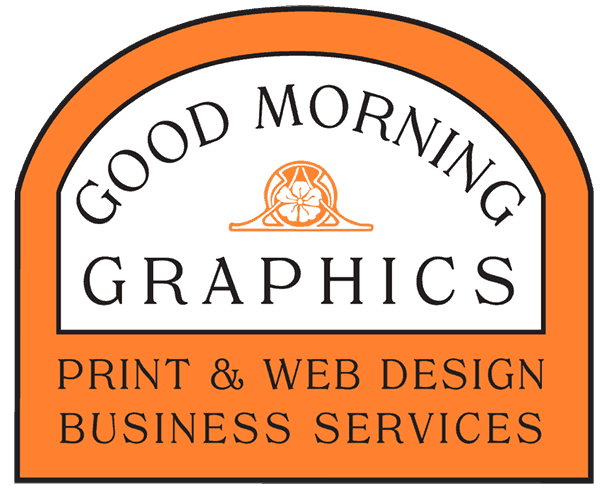 Creative Design & Production for Print & Web
& Business Services
Custom professional services for your business.
We are a full service design & print studio.
Graphic Design
For all you printing needs: Brand Identity  • Logo Design • Business Cards • Labels • Business Forms •  Books • Posters • Brochures • & more
Business Services
Like having an employee without all that paperwork or overhead. A job by job service, no commitment. Get the mailing done, get that filing done, typing services, calling, scheduling, organization, dictation.
We are your "Girl Friday".
Web Design & Development
Custom designed websites for your needs. User friendly, compliant, and secure. Maintenance plans available.
Social Media
Whether you have the accounts already or not – we can help. Be involved on whatever level you are comfortable with; but don't be left out of this important marketing avenue.
Other Services
Wide-Format Printing: Building Plans • Banners • Posters • Signage
Photo Manipulation & Restoration
Whether it's creating a new label design, updating an aging website or finding just the right product you need to promote your business, we are diligent in working with you to solve your needs.
We take pride in being part of your project. Good Morning Graphics provides experienced, professional print and web design along with business services that contribute to your business success.
Morning Hullinger
Co-Owner, Design & Production
Morning Hullinger has gained her expertise through over 25 years experience working in the industry, continuing to update her education and knowledge to keep up with changing technology. She became co-owner with Mark Kroninger of Black Bear Press after working there for a number of years honing her skills at solving design and print problems. "Design is like a puzzle, gathering and creating the pieces to fit and work together."
A collector of typefaces, a connoisseur of colors, an avid fan of paper with all the luscious variety of textures and weights – she still just loves what she does!
Good design just feels right.
Laura Fox
Co-Owner, Manager
Meet Laura! Her life on the coast began in the Albion flats. As the daughter of a fisherman, she grew up embedded in the hard work ethic of the fishing industry. Tenacious, supportive, and dedicated are words that her family and friends use to describe her. Her passion about people's projects is what fuels her creativity. With her love of contributing to the visibility and success of her community, she brings the "local" to the "focal". Laura finds the graphic arts industry fascinating: "I love it when a client starts off with, 'I don't know if this is possible, but I have this idea'; it is like being told you are going to Disneyland tomorrow! I love showing customers that what they need or want is totally doable." She is proud to be a co-owner of Good Morning Graphics. It has been a deep rooted and persistent aspiration to open her own business and she looks forward to being an asset to other businesses alike.
Let's Start Something New

Say Hello!
Email, call 707-962-3113,
or stop by
119 N Franklin St, Ste A, Fort Bragg

and tell us about your project.
We look forward to working with you.